LA MAQUILIZACIÓN DE LA ECONOMÍA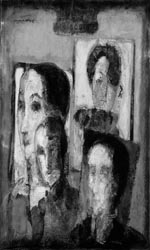 México: de país productor a país ensamblador
Marco Antonio Merchand

Se constata a través de los datos analizados, cómo el proceso maquilador ya no se limita a la franja fronteriza, sino que cubre gran parte del territorio mexicano, y que es considerado como la forma idónea con la que opera la racionalidad económica de las empresas transnacionales. Con los esquemas de globalización y flexibilización imperantes en la economía mundial, y las políticas de apertura y de liberalización no discriminatorias implementadas por México, todo parece apuntar a que se fortalecerá el patrón de acumulación o "estilo de desarrollo" apoyado en un proceso ensamblador, en el cual las inversiones de los capitales transnacionales sean las encargadas de acelerar la especialización sectorial (productos exportables) esparcidas en la geografía nacional.

MAQUILIZING" AN ECONOMY
Mexico: from a manufacturing to an assembling nation
Marco Antonio Merchand

It is evident in the analyzed data how the in-bond assembly (maquila) process is no longer restricted to borderland strips, but also covers a large portion of the Mexican territory and is considered as the suitable manner in which business rationale works in transnational companies. Under the globalization and flexibilization drive that presently rules world economy, and non-discriminating policies on free and open trade implemented in Mexico, everything seems to indicate that the accumulation or "development-driven" pattern tends to be reinforced buttressed by the assembly business process, where investments of transnational capital will take care of accelerating sector (exportable goods) specialization throughout the Mexican territory.